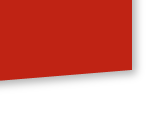 Web Exclusives

Editor Matthew Rothschild comments on the news of the day.
March 20, 2003

---
Bush's Shameful War

George Bush bears responsibility for the horrors he is ordering up, and for the horrors that may flow from his decision to wage war.

It was not comforting to hear the President say in his speech last night that "this will not be a campaign of half measures," and that he was going to apply "decisive force."

I shudder to think what that means.

And my heart goes out to the five million innocent people in Baghdad, who are facing an onslaught from the mightiest military ever to array itself on the face of the Earth.

I can only imagine the terror they are feeling right now.

Think what 3,000 missiles hitting Chicago would be like.

Babies, mothers and fathers, grandparents, brothers and sisters-all will be killed in this unnecessary, this unjust, this illegal war. And U.S. soldiers, too, will give their lives.

And for what?

In part, for oil. Did you notice in his speech on Monday how Bush said, right off the bat, that Saddam better not touch the oil fields?

And then, last night, Bush says flatly, "We have no ambition in Iraq."

Who is he kidding?

Our economy is addicted to oil; we're the biggest guzzlers in the world. Bush should stop acting like America doesn't know where the oil is. Even the most inebriated alcoholic can locate the liquor store.

This war is also about Bush settling a family score. Getting rid of Saddam has been on his personal to-do list since day one. He's wanted, as they say, to "finish the job" his father left incomplete, and to get back at Saddam for trying to kill his daddy.

And Iraq is the test case for the new U.S. strategic doctrine, the warped brainchild of Paul Wolfowitz, Dick Cheney, and Donald Rumsfeld, which says the U.S. has the right to preventively attack any country it perceives as a distant threat. This is a brazen repudiation of international law.

(In the White House report to Congress on March 19 justifying this war, the Administration strained credulity by saying, "U.S. action is consistent with the U.N. Charter." In fact, as Kofi Annan has suggested, it's a blatant violation of the Charter. Article 2 of the Charter states that "all members shall refrain in their international relations from the threat or use of force against the territorial integrity or political independence of any state." To trump that, the Administration cited Article 51 of the U.N. Charter, which is the right of self-defense. But that article speaks of self-defense only "if an armed attack occurs" against the country invoking the right. And while international legal scholars have allowed the self-defense claim if an attack is exceedingly imminent, neither the U.N. Charter nor international law permits a so-called war of choice like this one.)

Finally, this war is about messianic militarism. Bush views himself as world liberator and deliverer from evil. He believes, with God on his shoulder and a B-2 bomber with angel wings in the skies, he can set right the wrongs of mankind. Such is the height of his self-delusion.

Last night, Bush talked about "the peace of a troubled world."

He's the one disturbing that peace, and he's doing so in a truly criminal and dangerous way.
-- Matthew Rothschild